| | | |
| --- | --- | --- |
| PNR/Fantasy | Romantic Adventure | Box Sets/Misc |
---
---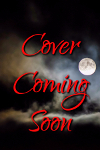 ---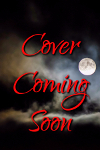 "
What do you get when you combine a smart, sexy, shy doctor with a smoking hot, sensual ad-exec who's darkness needs a little "sunshine"? One smart, witty, humorous story that will put joy in your heart, a smile on your face, and make your body snap, crackle and pop in all the right places, which is exactly howMary Hughes' latest release

Beauty Bites

will leave you feeling.
" ~AJ for Blackraven's Reviews
"
Edie and the CEO
by Mary Hughes is a pure delight. The dialogue is fresh, fun, and witty…and the love is so endearing that it will make your heart sing…Bravo Ms. Hughes!"
~AJ for Blackraven's Reviews

Biting Oz

Purest Delight!

Biting Me Softly

Recommended Read!

"Biting Me Softly is a sensational read that I could not put down! Mary Hughes brings it to the mat with this fantastic book…Logan, simply gives me chills with his electric sizzle and his "alpha" Vampire personae. He likes to be in charge, but when he meets up with Liese, let the battles begin. There is no way to say who will end up on top. " ~ Reviewed by Deb for Dark Diva Reviews

The Bite of Silence

Recommended Read!

"Twyla is quirky, snarky, intriguing, and hilarious…deliciously sexy vampire Nikos (a man who left this reader decidedly dehydrated from all the drooling) and then goldenly, gorgeous Klaus soon after certainly sealed the deal and made it a for sure winner…I love Ms. Hughes' sense of the irreverent and think that her skill grows with each story she pens. " ~ Reviewed by Hayley for Fallen Angel Reviews

Biting Nixie

Recommended Read!

"…Filled with bitingly acerbic humor, endearingly quirky characters, and smolderingly hot vampires Biting Nixie kept me enthralled from the opening salvo…Mary Hughes is a talented writer and in my opinion has a bright future in the field…" ~Reviewed by Hayley for Fallen Angel Reviews



Bite My Fire
Joyfully Recommended!
"Bite My Fire is a truly irresistible read I didn't want to end. Ms. Hughes made me laugh, made me blush, and swept me away for hours upon hours of enjoyment with this fabulous tale. Joyfully Recommended!" ~Reviewed by Shayna for Joyfully Reviewed